Vivian Munson
American Writer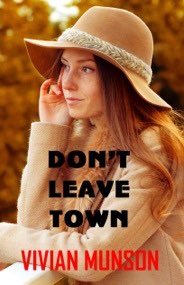 Murder mystery set in Anchorage, featuring Alaskan women who look death in the face and walk away from it, or not. Fast-paced & full of surprises. 2019, Cactus Rain Publishing, 186 pages.
Just published and instantly popular with adults as well as children. Softcover, 44 pages to read and color, word games, an Alaska animal alphabet, mazes, and the story of a close family living on the Yukon River. CREATED with beautiful images of Alaska Native life, drawn for a bilingual materials program, 40 years ago.
Order direct from [email protected]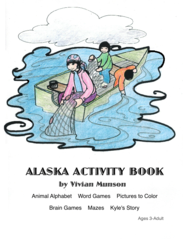 Paul Tiulana's Story, 1987, CIRI Foundation, hardcover, 125 pages. Autobiography of traditional leader of the King Island people, living on an island in the Bering Sea. Archival photographs by Father Bernard Hubbard, the Glacier Priest. Describes the difficult but successful transition to modern life in Anchorage.  Five star reviews on Amazon.  Cited in dozens of treatises and bibliographies.